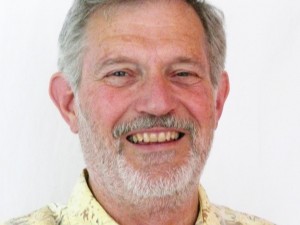 Dale has traveled around the globe presenting New Games
workshops
and
events
, writing
books
about them, and producing download videos/
DVDs
which people can use to start their own New Games programs. He has worked extensively across the US, Canada, India, Japan, Australia, New Zealand a total of 35 countries as of 2023.
In the Beginning
Dale Le Fevre started working with the non-profit New Games Foundation in 1975 as a volunteer. By the start of 1976 he was office manager and Associate Director. In 1977 Dale formed his own project, Play Express, which took New Games into schools. Until 1979 he continued to present workshops all across the U.S. and Canada for the Foundation.
International Scope
A new direction occurred in '77 when – Dale presented a two week workshop at the Open University summer school in England. The exposure New Games received enabled him to return in '78 and '79, ultimately to stay in Europe until the end of '87.
Political Conflict Resolution… Through Play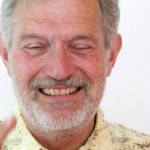 To date, Dale has given New Games workshops in 35 countries, including with Jews and Arabs in the early '80's in Israel, mixed races in apartheid South Africa, Protestants and Catholics in the early '80's Northern Ireland, and in '93 & '94 Croats, Serbs, and Muslims in Croatia and Serbia. He has also introduced New Games to Japan, India, Australia, and New Zealand.
New Games Books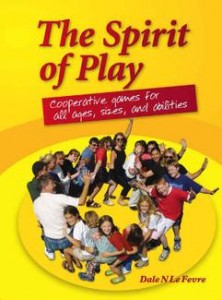 Dale's desire to explore new places extended to personal growth in his life and work. This led him in a fresh direction: to create his own book of New Games and his experiences with them, called 'New Games For The Whole Family'. Published in Europe, the U.S, and in 4 other languages. Currently this work has been revised and is available as an ebook under the title 'The Spirit Of Play' (A limited number of paperback copies are available in the UK while stocks last).
In '95 Dale, with co-author Todd Strong, came out with 'Parachute Games', the most complete book about parachute play; this book has been revised and is now called 'Parachute Games with DVD'. 'Best New Games' became available in 2002, and is the most comprehensive New Games book to date. Both books are published by Human Kinetics. More information is available in our Online Store.
New Games Download Videos and DVDs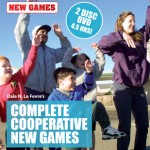 Of course the new millennium required new technology, and Dale had the videos he created combined and put out as download videos and DVDs: The New Parachute Games DVD, Best Of Cooperative Games, Best Of New Games, Complete Cooperative New Games and Cooperative New Games Leadership. All of the download videos and DVDs submitted to the Coalition for Quality Children's Media (Kids First) received an endorsement.
New Games in Business
Dale has been working with businesses with his company, Playworks. New Games are used as ice breakers as the focus moves to improving communication, team building, and stress reduction. See "Playworks Business Seminars" for more information.
Mentoring
Another direction for Dale has been the New Games Mentoring project, where older students are taught New Games and how to lead them with school children, and then they actually lead groups of children. The benefits for children are that they learn cooperation and tolerance in a practical way, and are provided physical activity by students they look up to. Students learn leadership skills which apply to any area of human activity. See "Mentoring" for more details.
Research
The very latest project for Dale has been to integrate the Mentoring project into a New Games Research Project which is taking a look at what benefits kids get from doing the games. Such items as learning skills, behavioral skills, physical skills, and academic performance are being assessed by university researchers with groups that have done the games. The effects on obesity, bullying, self esteem, and resiliency are also being given scrutiny. Dale hopes to finally be able to "prove" the benefits of the games and their contribution to the educational process, though it is something he has seen empirically for decades. A six month pilot project showed encouraging results. A study by Sheffield Hallam University measuring the activity level of students during their normal Physical Ed periods and New Games sessions showed a significant increase in activity levels, especially with students who were less active during normal PE. The next stage is to arrange a longer study with more students.
Thank you for the book full of fun ideas and a weekend full of fun games. I can't remember the last time I played so much.
Christchurch United Methodist Church, Santa Rosa, CA
To experience cooperative play led by Dale check out his books, download videos and DVDs or try a workshop. If you lead a group or work with teams then you can hire Dale for training, aways days and special events.